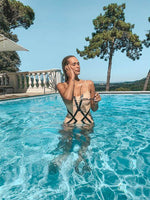 A SUSTAINABLY LUXURIOUS LIFE.
Discover our new ECONYL® swimwear of the finest Italian fabrics made of regenerated plastic waste, designed in Sweden. Stand out in the beach crowd and help clean our seas from plastics. Fast and free shipping worldwide and free returns within the EU. 
SHOP NOW
ECONYL® Regenerated Nylon
Up to 12 million tons of plastic waste are dumped into our oceans every single year, a truckload a minute. Syvênde Swimwear are dedicated to cleaning the oceans. Our designer swimsuits and bikinis are made of premium Italian ECONYL® yarn, made of regenerated fishnets and other ocean plastic waste. Become part of the smart sustainable ecofashion recycle revolution now.
Read more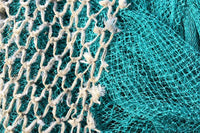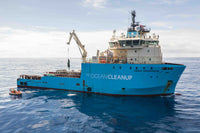 Support The Ocean Cleanup with us!
If no action is taken, the millions of tons of plastic waste entering our oceans every year will increasingly impact our ecosystems, health, and economies. Starting on December 6th, Syvênde Swimwear donates 5% of all sales to the NGO The Ocean Cleanup who aim to clean up 90% of ocean plastic pollution. The Ocean Cleanup is developing a passive cleanup method, which uses the natural oceanic forces to rapidly and cost-effectively clean up the plastic already in the oceans. With a full fleet of cleanup systems in the Great Pacific Garbage Patch, they aim to clean up 50% of its plastic every five years. (Syvênde Swimwear is independent of – and not endorsed or sponsored by – The Ocean Cleanup).
What she said!
Never buying other swimwear again.

Christine B
Everything is amazing! The design, the fabric, even the packaging! Felt like treating myself a lovely gift!

Narin T
I've gotten so many compliments for my swimsuit!

Madeleine S
I'm in love. Best bikini ever!

Mersiha S
@Syvendeswimwear on instagram
Looking for stockists, worldwide!
Syvênde Swimwear is growing by the minute, helping women around the world find their new perfect swimwear. Are you a stockist, physical shop or e-retailer?
Contact us